Ruth Kirkby
Ruth Kirkby has always been drawn to paint plants, vegetables and flowers that are in season and in their natural setting.
She says "nature is the artist and I always do my best to represent her".
She has won two Royal Horticultural Society Silver Medals and in 2014 a Royal Horticultural Society Gold Medal
for her illustrations of the Siberian Iris.
If you would like to purchase a work or require further information please contact us:
Knighton Fine Art, 2,Broad Street, Knighton, LD7 1BL. Telephone:01547 528052

Please click on image for enlargement and again to remove it.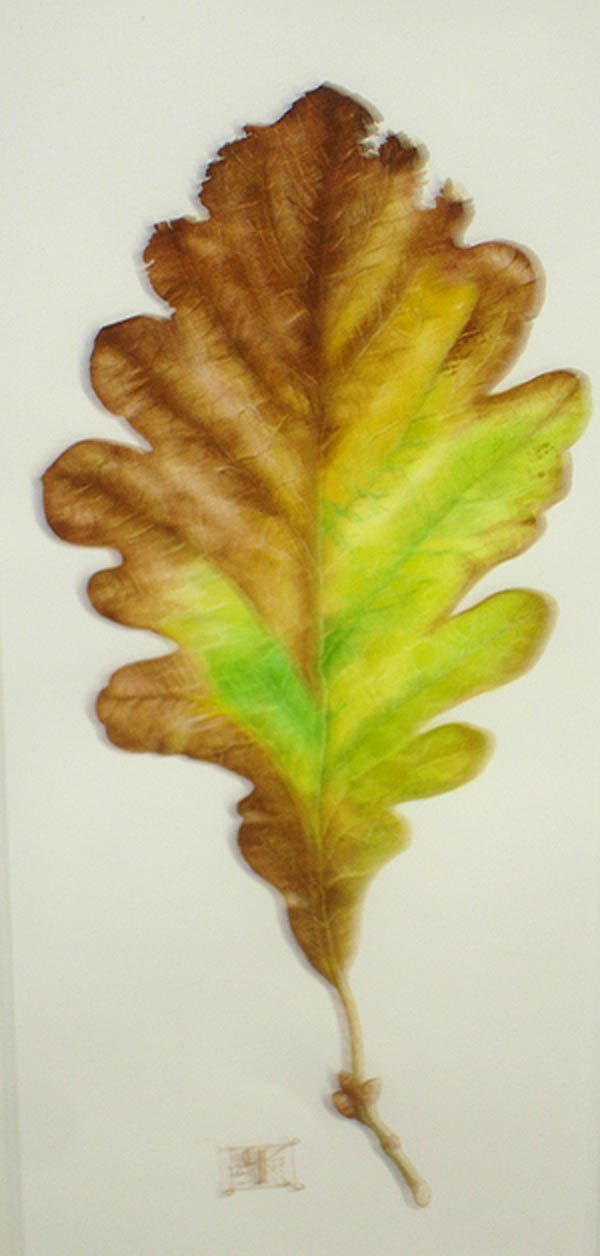 Title: Oak Leaf
Medium: Acrylic
Size: 10x30cm
Price: £160








Title: Sycamore Leaf
Medium: Acrylic
Size: 20x30cmcm
Price: £160
Title: Hazel Leaf
Medium: Acrylic
Size: 15x20cm
Price: £160